Professional Services
Business Services and Software Licensing
Licenses for Programmers
The eMobc framework consists of two types of licenses, including the community license to create open source mobile applications. If you want to develop mobile applications for public use, this is your license. It's free. With it you can learn and work. Also part of the community and participate in official improvements.
It can be downloaded from the official servers phrases.
The License Pro allows you to create mobile applications and open source private code. You can make improvements and maintain the same code for commercial purposes. If you develop applications for customers who want to preserve their application code, this is your license.
Contact us to request a license Pro
Here is a comparison chart of both licenses: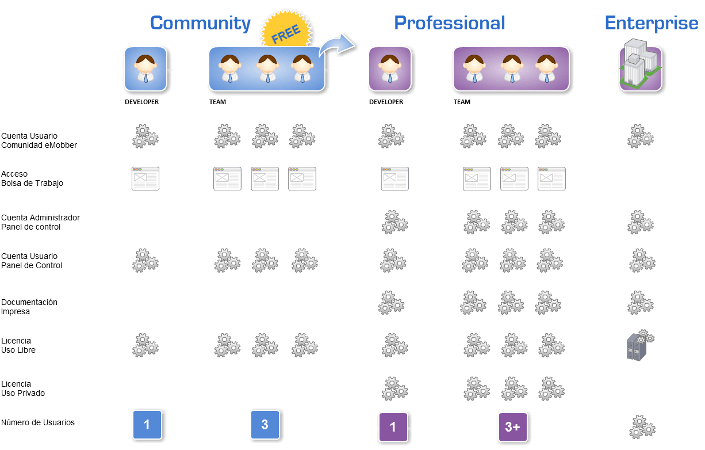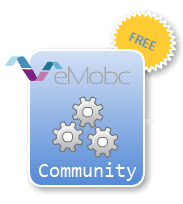 Includes:
– Framework with free license: You can freely create applications whenever the code is published.
– Free Control Panel: User logged into the control panel with limited features.
If you want to access as betatestr or the free version contact with eMobc
eMobc is a software factory for the development of next generation mobile applications. In eMobc we develop applications for Android and IOS operating systems and web-platform applications or apps in HTML5. We make all our developments with methodology and own development environment, accelerating and simplifying all processes. Our vision of the mobile business model is unique. Feel free to meet us.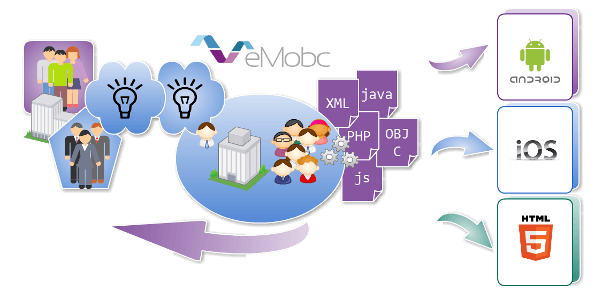 Native Application Development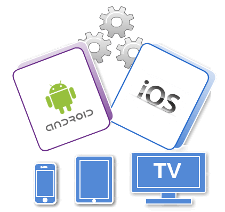 Applications designed for a particular operating system. this allow us to maximize the power of the device and benefit from the natural components of this. Accessing sensors, improved user interface, off-line operation, presence in app stores.
We program native applications for Android and IOS.
Webapps Development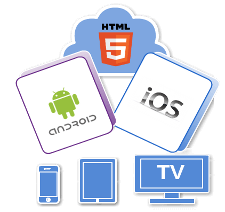 Application designed for various operating systems. It depends on having an online web server. They are usually programmed in HTML5 + JS + CSS (web technology). They allow more freedom in programming and distribution channel, but others require resources and online connection.
Mobile Web Development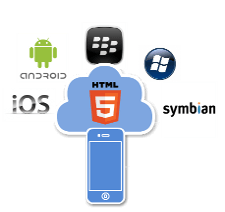 Do you know that 1 in 5 hits on their website is from a mobile? Do not lose customers and make mobile web version. Many users access to your information with phones, try to connect to your site and interact with information. Do you find it difficult to navigate and see things clearly? So do your customers too.
Recover your brand with the public and do not lose your customers with a mobile web version.
Consultation
Does your business need qualified staff in the development of mobile applications? Request our mobile consulting services both in-house and outdoor as externalize their eMobc mobility department.
Formation
Become the expert in mobile business, get a job as a developer of eMobc, or improve your skills in mobile application development with our training. We offer both on-demand and classroom courses so you can build the best applications.